Troi Torain aka STAR is an African/Italian American radio and television personality. Troi was born on May 3rd 1964 and was raised in Scotch Plains New Jersey. Troi attended public and private schools and was very active in Hockey, Motocross and Football during his formative years.
Troi is the youngest of two boys and often speaks about his great childhood in the beautiful suburbs. Troi Torain moved to Jamaica, NY in 1982 and then re-located to Manhattan during his last year of high-school. During the 80's Troi also played bass guitar in local Rock & Roll bands and eventually found his way to working in the MTV mailroom.
In the winter of 87 Troi moved to Martha's Vineyard to make repairs on the family summer home in Oak Bluffs. During that time, he also worked as a carpenter and framed houses on the island. Also, during that period Troi found time to absorb Ayn Rand's philosophy Objectivism and the music of his favorite band RUSH.
In the spring of 89 Troi returned to NYC and began working as a marketing rep for WEA (Warner Electra Atlantic). During the 90's Troi Torain became National director for Virgin Records and bounced around between different record labels as a promotion executive.
Also, in the nineties Torain started publishing his own magazine "Around The Way" which led to appearances on Donohue, Geraldo, Ricki Lake and other mainstream platforms. In 1995 Troi Torain signed an exclusive deal with the SOURCE magazine where he developed the characters Star & Buc Wild via his Reality Check column. In the spring of 1998 Troi produced the Star & Buc Wild show with his half-brother Timothy Joseph on Manhattan Neighborhood Network Television.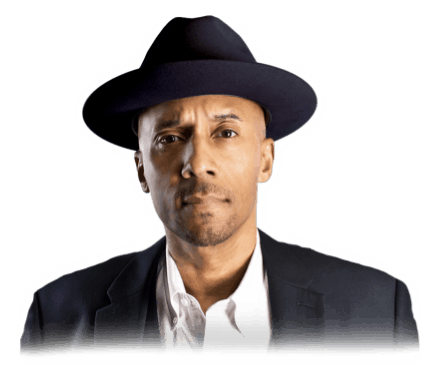 In 1999 the rising duo joined MTV to host the daily "Beat Suite" show.  Later that year Star & Buc Wild signed on with NY radio station HOT97 to take over the morning show.  Over the next two decades Star would go on to become one of urban medias most electric personalities via Clear Channel, Hip Hop Weekly, Pulse 87, VH1, VLADTV, Radio One, Dash Radio, Complex Media (Everyday Struggle), YouTube (The Star Report), and most recently Beasley Broadcast Group.
Philanthropy – Troi Torain is the founder and CEO of The Snitch Network. The (501 (c)(3) Nonprofit Organization promotes community growth while improving relations between civilians and law enforcement nationwide. The Snitch Network also works to improve the way information is collected and used regarding law enforcement's use of force. In addition, the Snitch Network provides information on crimes motivated by offenders' bias against race, gender, religion, disability, sexual orientation, and ethnicity.
Business – Since 2001 Troi Torain has been a land developer and sole proprietor of a trailer park community in Hazleton Pennsylvania. In 2017 he sold the business and relocated to Atlanta Georgia to explore new opportunities. Troi Torain is also a current shareholder and private investor in supermarkets in the state of New Jersey.